Contemporary Tiny House on Wheels Has Minimalist Design
Known as hOMe, this tiny house was built in four months for a little more than $33,000 (including cabinetry and appliances). It offers 221 square feet of floor space, plus two additional sleeping lofts at 128 square feet.

Small-Home Kitchen
Because this Tampa house was more of a getaway for a Florida couple, they decided to make the kitchen more modest and less spacious, knowing they would be eating out more than they would be cooking.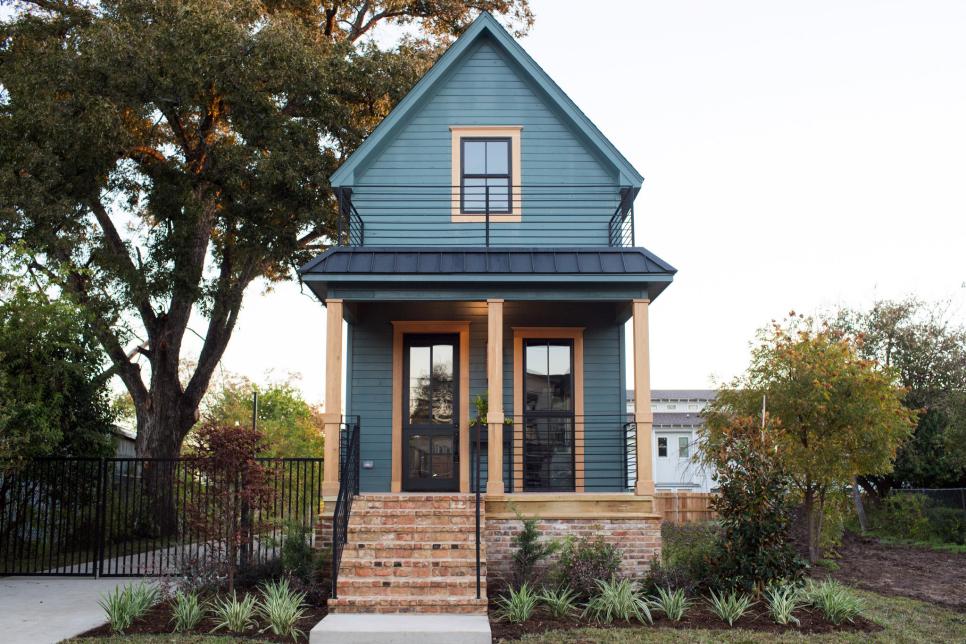 Modern Tiny House Has Metal And Wood Siding
This modern tiny house exterior detail highlights its metal and wood siding, custom windows, and contemporary front door and exterior sconce light.

View From the Loft in Tiny Vintage House
On HGTV's Fixer Upper, this vintage shotgun home's main living area features dramatic 20-foot ceilings as well as a new multipurpose loft offering a picturesque view of the living room and kitchen below.

Boathouse Converted to Small Beach House
Cozy meets cute with this beachfront cottage in Provincetown, Mass., that was once a boathouse. It's tiny, but packed with charm: one bedroom, one bathroom, amazing views and a terrace just steps away from the water.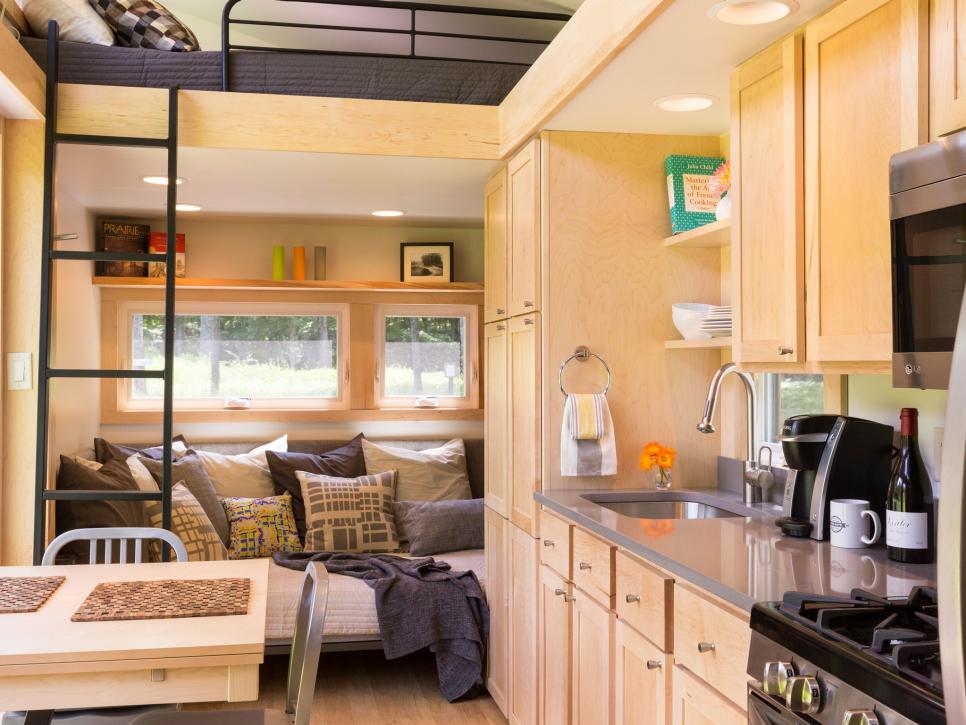 Multipurpose Living Space in Tiny Home
A light, neutral palette helps make this tiny home's multipurpose living space feel larger than it is. Clever design resulted in living, kitchen and dining areas with good flow.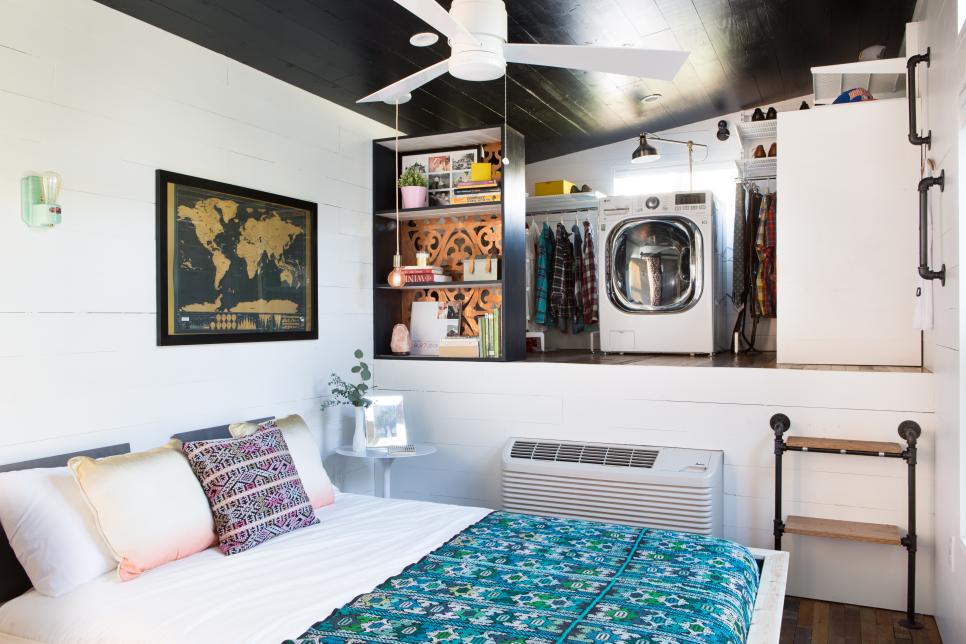 Walk-In Closet & Laundry Area in Tiny Bedroom
To maximize storage space in this tiny home, the space in a raised area of the bedroom was converted into a walk-in closet.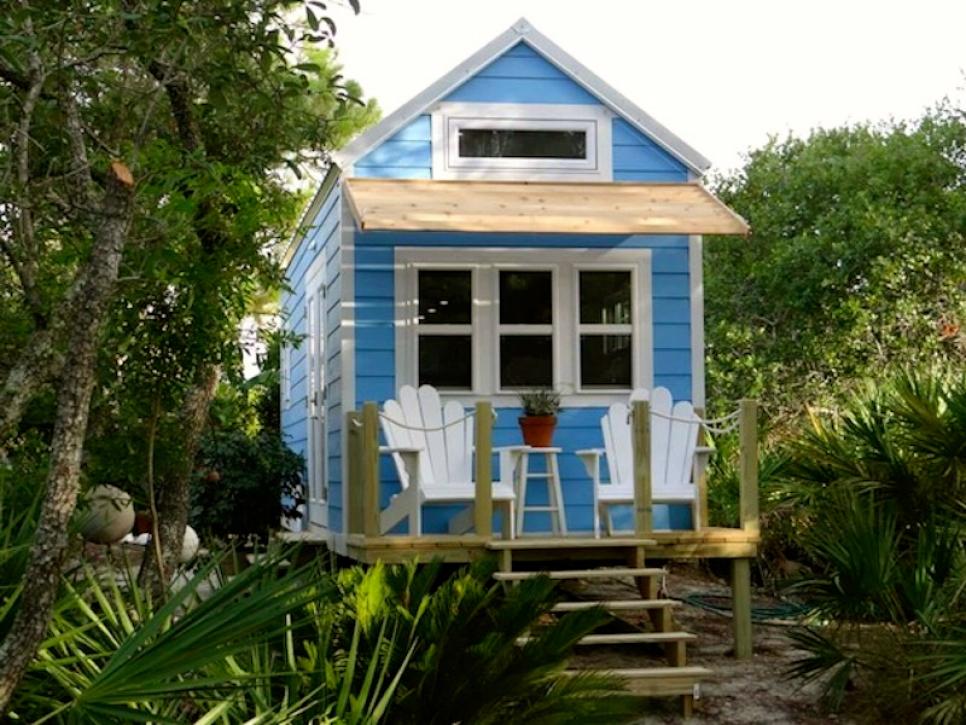 Adorable Tiny Blue Beach Cottage
We love this adorable beach cottage from SignaTours, an RV company in Tampa. The whole living space is roughly 195 square feet, and that cute little porch and awning are removable.

Click here on full HGTV Article with amazing styles and photos